I like Desperate Housewives. You know this because you can see this show's link on my Serial TV list. I noticed though that they put this really annoying character named Nora. She just grates on my nerves, and I had put off watching 4 episodes because I cannot stand her.
Die, Nora, die! That's my thoughts when I see her. It's bad enough I had to put up with Eddie Brit, they have to add Nora too. Last Sunday, I was so glad to note that they have finally killed Nora.
My holy horse! Would it have killed the writers to tone down Nora's character? After all, they did with Eddie, and now we kind of like her.
I was just sitting here, wondering if you have a favorite show, but you cannot stand to watch it now because of some annoying character.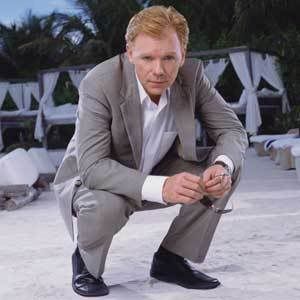 Yeah, yeah, yeah, I know they're fiction. That's exactly why I want them all to be enjoyable! I used to not like Horatio Caine. Now I do. I watch old and new CSI: Miami series. H grew on me. Now, I actually enjoy him moving about in my TV. If you don't like him before, you should give him another try. He's that good!